You are here
COVID-19 Information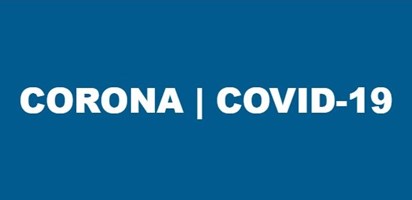 Guidelines pr. 6th of May
You must show up with a negative covid-19 test that is a maximum of 72 hours old or a Corona passport.
We do not accept new members.
We are not open for "trial" hours – That is, no single training session.
If you show up and are unable to show a negative covid-19 test, you will be banned for a month.
GOOD AND SAFE TRAINING
Our first priority is to give everyone a good and safe training experience.

Here you can read about the new guidelines and what precautions we are taking at the gym.
Thanks you for your contribution to a safe training environment for everyone.
SHOW YOU CARE
In Billund Gym & Fitness, we are constantly working to prevent the spread of infection through stricter guidelines and follow the recommendations of the authorities at all times. Together, let us create a safe and secure training environment for everyone by following the guidelines at the gym.
Have fever, cough or respiratory infection symptoms, please follow government guidelines and stay at home.
Thanks for showing consideration so that together we can prevent the spread of infection in society.
REMEMBER FACEMASK OR VISOR
From 29 October, a mask or visor is required when you arrive and leave Billund Gym & Fitness.
When you arrive to signup at the gym, you MUST wear a mask
When you are hanging out in the reception area – that is, when you are not actively exercising, you must wear a mask
You do not have to wear a mask when exercising or in the changing room/bath.
From October 29, all volunteers carry masks or visors when they are on duty at the gym.
WE LOOK FORWARD TO WELCOMING YOU
Follow the directions in the center.
Wash hands or disinfect and use masks upon arrival.
We always recommend bringing a towel for your workout.
TAKE CARE OF YOURSELF AND OTHERS
From 29 October, masks or visors are required when arriving, leaving and staying at Billund Gym & Fitness – though not when you are exercising.
You do not have to wear a mask in the changing room, nor during your training.
Keep your distance and show consideration.
Wash hands / Drain frequently and thoroughly
Disinfect the equipment after use, disinfectant is available at the gym.
Always bring your own mat or towel when lying on the floor.
Are you sick? Stay home!
PLAN YOUR VISIT
Typical, the centre is very lively between 16-20:00. We are well aware it is prime time to train during this time period but we recommend those who can train outside of "rush hour".